Welcome to Mobilizing Leadership
Leadership for All – Your avenue to connect, learn, and grow as leaders
(When we say Leadership for All, we mean across all levels of your organization, but also for yourself, the people in your life, and in your community)
You may have landed here after seeing this vehicle and/or trailer out on the road or at an event and you scanned the QR code. If yes, you just saw our new Mobile Discovery Units. They have been designed to bring a range of leadership experiences to you, your team, and/or your community.
They are literally 'Mobilizing Leadership' in a physical form!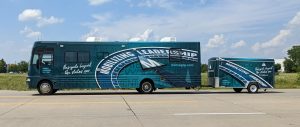 Options range from 'Pop-up' to custom. Contact us to learn about opportunities that fit you.
Here are ACTIONS you can take:
Explore & learn more – (scroll down this page for the Why, Who, How, and What)
Stay connected – (sign up to be added to our mailing list, follow us on social media: YouTube, Linkedin, Facebook, Instagram, etc.)
Participate – (take part in upcoming events, community challenges, and leadership courses)
Align / Support / Get involved – (partner with us, be a mentor, or co-host an event)
WHY Mobilizing Leadership & for WHO is this for?
Leaders at all levels have been coming to us for years requesting ideas and solutions to help not only their organizations but also their teams, individuals, and even themselves to… 
avoid being trapped or constrained by Status Quo thinking or the "this is the way we have always done it" syndrome

 

create opportunities and solutions to go beyond just doing the work

get past "not my problem, or not my job" thinking to drive greater ownership

 

enable everyone to see themself as a leader

 

step outside of our daily routines and environments with experiences that expand our thinking

 

engage with a more diverse network of people to gain new perspectives

 

gain greater access for new leaders to get ahead and grow

 
'MAKE IT MOBILE' CHALLENGE
Leaders asked us…can you bring the Mobilizing Leadership experiences, tools, and engagements to everyone so that ALL can benefit? Can you go from a gathering in a conference room to a large outdoor venue to take learning anywhere? Could you design broader and more diverse leadership experiences that leverage new perspectives, ignite people's creativity, and create transferable knowledge to benefit our organizations, each other, and our communities?
YES!
Who is this for? If you …
are looking for new solutions or ways to solve challenges for your team, organization, or community

 

feel stuck in a situation where you are unsure of how to lead

 

are looking to find your voice and want to learn new leadership skills & tools

 

have had an 'AHA!' leadership insight resulting in growth in your life and are looking to mentor others

 

want to be around a growth-minded community that wants to co-create with a focus on 'shared purpose' for the benefit of everyone

 
JOIN US!

HOW does Mobilizing Leadership do this?
Our solution brings more dynamic experiences, learning, and engagement that more easily radiates across an organization so more people can learn from it, experience it, and align with others to expand it outside of the workplace to include people's lives and communities. 
The Morse Group has a long history of creating and implementing innovative engagement solutions that we are now consolidating and expanding to meet this need. We are focusing these unique capabilities and knowledge under a 'Shared Purpose' umbrella that aligns a network of individuals, teams, and organizations to focus on co-creating solutions for the benefit of all across work, life, and community. In partnership with our SOCiT™ Business Professional Services and Sprint Ahead methodologies, Mobilizing Leadership enables the momentum of Collective Leadership.
Our philosophy begins with four cardinal points: Community, Purpose, Learning, and Leadership. Each provides agile access points to meet your current needs, challenges, opportunities, and aspirations. 

COMMUNITY
Be part of a growing community of like-minded individuals, teams, and organizations who are striving to create positive change across their work, lives, and communities.

PURPOSE
Explore, discover, and create with a clarity of shared purpose for yourself and others. Find greater meaning and intention to the journey you, your team, and your organization are pursuing.

LEARNING
Continue your ongoing growth and development as a leader, hone your skills, and expand your toolkit through balanced/wholistic leadership methodologies and collective wisdom learning.

LEADERSHIP
Join others in real-time leadership experiences to gain new insights outside of your normal routine. Take on new leadership challenges that provide unique opportunities for yourself, your team, or your organization. Use your creative insights and skills enhanced by a diverse group setting to create new thinking, relationships, and partnerships. 
WHAT will be the benefit?
Everyone will see themself as a leader with the understanding that "Leadership is a mindset, not a title."

Everyone will become more empowered in driving c

ollective

l

eadership

.

 

P

eople will learn to 

co-create solutions that

 are

inclusive

 and tap

a

diversity of thought

from varied perspectives

. 

People will create positive impact for themselves and others.

Greater trust and ownership will be created

across individuals, teams, organizations, and communities

.

It's a win/win for all involved.
Living Leadership
Coming soon! A new Playlist on our YouTube channel that will highlight 15 minute interviews with leaders at all levels that asks "How does leadership show up in your space?"
For now, here are links to some of our current videos from our YouTube channel.
Take One Videos
Where we Learn from Industry Experts
Part of what makes The Morse Group successful is that we never stop learning from others. Our Take One Videos go in-depth with strategists, big thinkers and innovators in their area of expertise to uncover new approaches and unique angles to today's business challenges. These one-on-one videos explore and dissect how innovative thinking can be applied in any organization.
SEO & Digital Marketing with John Bracamontes
Explore John's work on SEO work and Digital Marketing and how to connect to ROI.
The Global Engineer with Victor Perf
Explore Victor's work in the area of engineering and leadership to see what success requires in the global business environment.
Technology Driven Strategy with Bill Lay
Explore Bill's work on how technology is the new strategy lens and its impact on business futures.
Innovation Leadership with Greg Ames
Explore Greg's work on linking innovation and leadership.
Embodied Leadership with Lissa Pohl
Explore Lissa's work on how leadership is embodied by individuals and its impact on others.
Sprint Ahead Methodology Videos
Short snapshots of select methods
Visual whiteboarding videos lay out the basic constructs of TMG's methodologies. All done in close to one minute in length.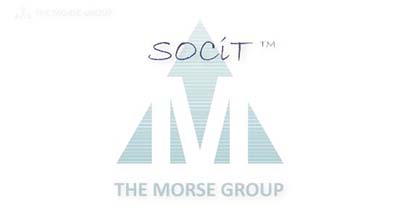 SOCiT
The TMG process to See it, Own it, Create within it provides clarity and alignment for leaders to enable individuals and teams to make the overall vision a reality. Click Here to Watch Full Video.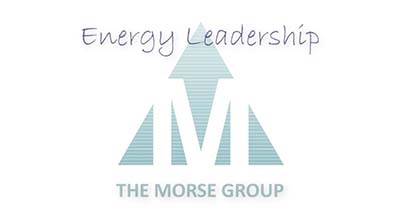 ENERGY LEADERSHIP
A conscious approach to create greater outcomes from working with others in the moment and across a relationship. Click Here to Watch Full Video.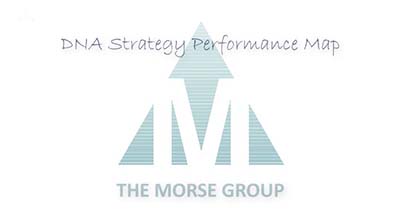 DNA STRATEGIC PERFORMANCE
Comprehensive, data-driven analysis providing actionable insight into the organization's ability to enable it's strategy while enhancing: Organizational Alignment, Organizational Focus and Organizational Performance. Click Here to Watch Full Video.